Low-floor Buses
How to Ride While Using a Wheelchair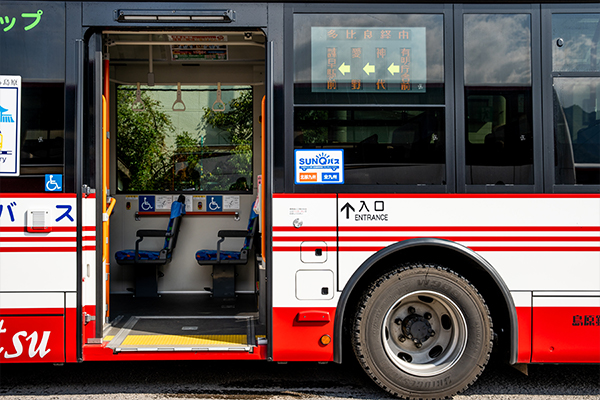 If you would like to ride the bus while using a wheelchair, please contact us in advance using the information in "Inquiries" below.
Buses with the wheelchair mark can be ridden while using a wheelchair.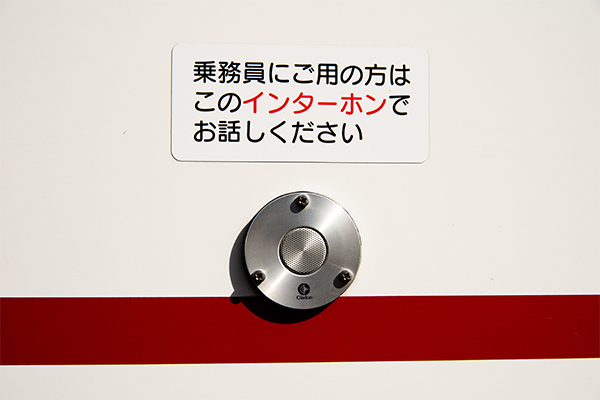 When getting on the bus using a wheelchair, inform the driver using the interphone near the entrance. When getting on, the driver will help you and lock the wheelchair in the specified location. Please be assured that you can ride the bus.
By contacting us in advance when using the bus, you can ride with even more peace of mind. Please wait at a bus stop where the slope can be used (see below).
Due to sidewalk space and slant issues, the slope cannot be used at some bus stops. Please inquire with us in advance.
Some buses running may not be equipped with a slope due to various circumstances including bus inspections. Please inquire with us in advance.