Discount Tickets
See here for discount tickets.
SHIMATETSU FREE PASS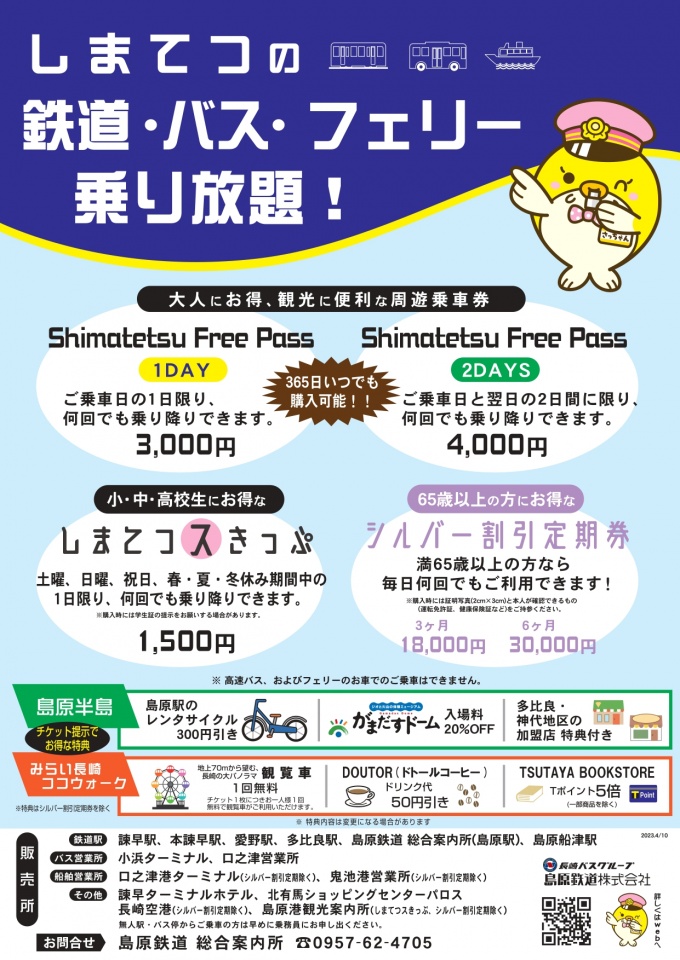 This is a very economical ticket that allows unlimited rides on Shimabara Railway trains, buses, and ferries for one day.
One-day and two-day tickets are available 365 days a year.
Tickets can be purchased at Shimabara Railway stations, bus and ferry offices, and onboard railroads and buses.
Please take advantage of this service when sightseeing on the Shimabara Peninsula.
Unzen-Ariake Slow Line Ticket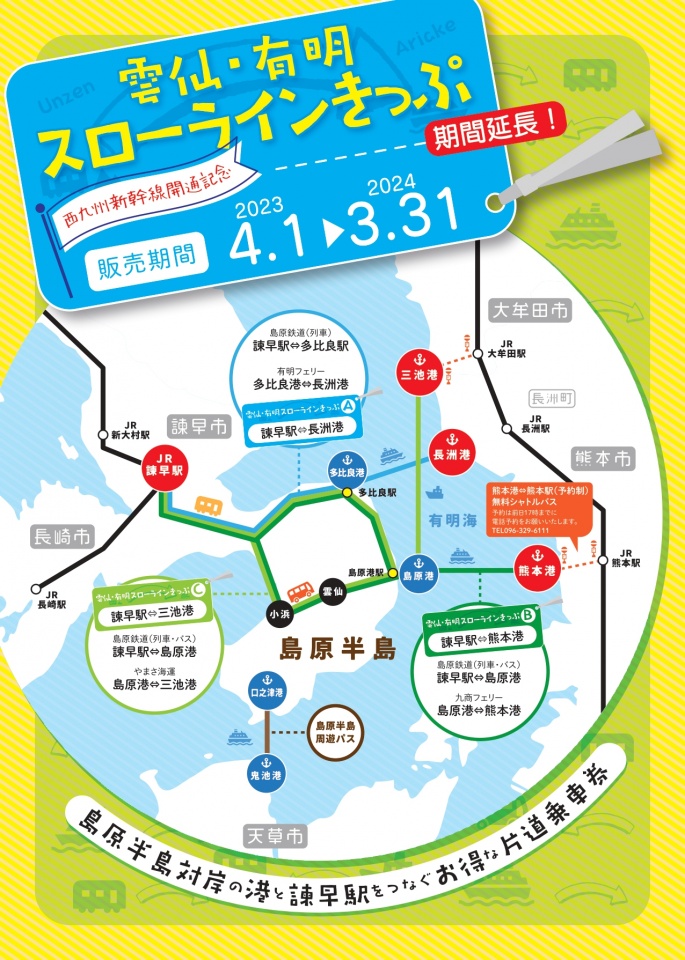 In conjunction with the opening of the West Kyushu Shinkansen on September 23, 2022, we are selling "Unzen-Ariake Slow Line Ticket," a special one-way ticket that connects a route in the Shimabara Peninsula with a Shinkansen station, for the purpose of forming a wide area tour route connecting the West Kyushu Shinkansen and Kyushu Shinkansen.
The ticket is valid for two days and allows you to get on and off any number of times in the same direction on the Shimabara Railway section, making it very convenient for lodging and sightseeing in the Shimabara Peninsula.
Please take advantage of these tickets.